DT students' "amazing products"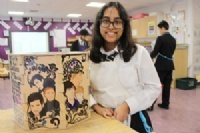 DT Resistant Materials GCSE students impress with their creations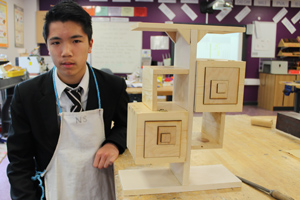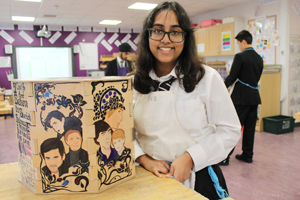 Resistant Materials GCSE students have made some amazing products this year; the standard has been very high. This has been due to the hard work of the students who designed and made an impressive range of products. Zawwar, Mandeep and Guled made iPod docking stations and Kathyana, Amar, Aaron and Daoud made storage units.
The students drew on design eras from the past 100 years for their inspiration such as Art Nouveau, Art Deco and Cubism. They each had to research, design and develop their ideas, make models, test materials and finishes and ultimately manufacture a working product using the skills they have learnt in Design Technology, including CAD (Computer-Aided Design) and CAM (Computer-Aided Manufacturing).
Mrs Sally Crossman, Design Technology Teacher, said "I've been extremely impressed with the level of creativity and effort; well done to all my GCSE students and good luck in the exam"