Mosaic Enterprise Final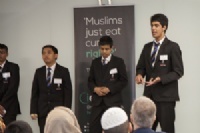 Year 9 students compete at Ernst & Young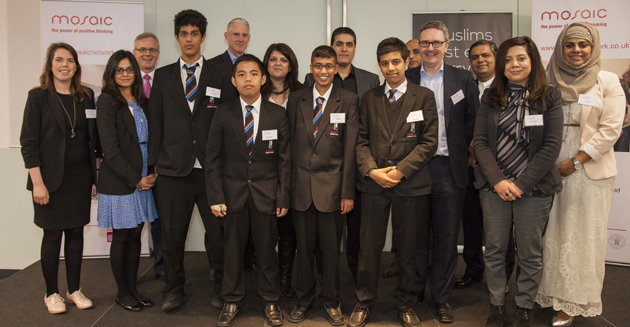 Year 9 team "Droid" reached the London Regional Final of the Apax-Mosaic Enterprise Challenge which was held at Ernst and Young. The team competed against five schools from the London region in an on-line business simulation game. The team reached the final after working with mentors from local businesses who visited the School regularly prior to the final.
Mosaic inspires young people to realise their talents and potential by linking them with inspirational role models to boost their confidence, self-efficacy and long-term employability and the Enterprise Challenge promotes entrepreneurship.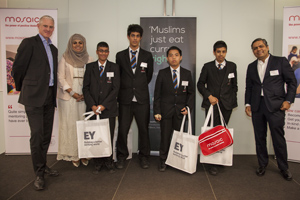 On the day the team, made up of Moshin Rashid, Jett De Guzman, Bobby Nizzar and Hassan Sajjad from 9 Green, spoke with confidence and impressed the judges by demonstrating their knowledge of Co-corporate Social Responsibility. The judges hope that one day students will enter the business world with a sound understanding of sustainability and help solve many of the climate issues we face today.
Mrs Nidhi Chhibba, Assistant Curriculum Leader for Business, Economics and ICT, said: " I was very proud of team Droid, they did exceptionally well by addressing such a big audience in very unfamiliar conditions. What impressed me the most was their ability to motivate and encourage each other as team. They truly presented everything that Heston stands for. I am also very grateful the support provided by SPARK! and the mentors who guided the students."