Asperger's and Art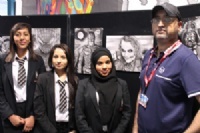 Artist Raj Singh Tattal presented his work and talked about Asperger's
Artist Raj Singh Tattal visited Heston to talk about his artwork as well as how he copes with Asperger syndrome. Raj specialises in black and white graphite and charcoal realistic pencil drawings – his art is so detailed that students thought some of his pictures were photographs!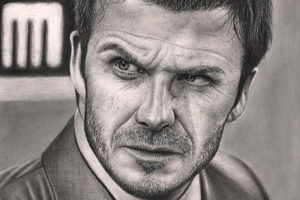 Raj has been drawing for a very long time and had his own super hero comic strip published when he was 15 years old.

His more recent work includes portraits of Sikhs, Celebrities (including David Beckham), Super Heroes and Space themes.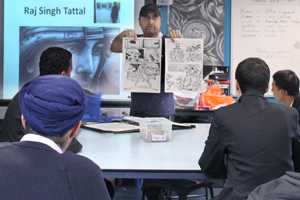 He spoke to several Art classes and explained how Asperger's helped him create his artwork as he was happy to spend twenty hours working on the fine detail of a portrait. He also explained how Asperger's also made his visit and talking to groups a very frightening experience!

Students were able to view Raj's latest work – they were impressed and so was he with the students' work displayed in the Hogarth Building. His advice was: "Talent will only take you so far, it's being hyper critical of your work, pushing yourself and most importantly practising religiously which is the only way to take you to the next level."
If you want to see more of Raj's work visit his website The Pen-Tacular Artist