Question Time for Seema Malhotra MP
Local MP Seema Malhotra quizzed by students

Heston Community School welcomed local MP Seema Malhotra on Friday 28th February. Following a tour of the School she spoke to AS Level Politics and Economics students along with the Year 11 prefects. She spoke about her path into Politics, her connections with the local area and current Political issues as well as hosting a question and answer session with the students.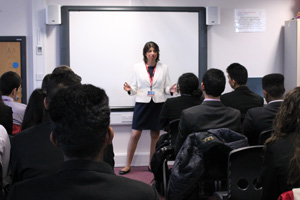 Seema suggested that students should learn more about the world, particularly through voluntary work and then really think about doing something significant to change and improve things. She also told them they should follow their dreams and aspirations and that the world of politics is definitely open to them.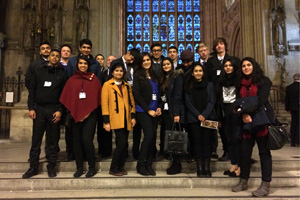 This visit followed our Sixth Form Politics students' visit to the Houses of Parliament earlier in February (pictured left). The Westminster trip had been arranged by Seema and gave students the opportunity to experience at first-hand what it might be like to sit on the famous green benches!


The group were given an hour long tour and the chance to go into both the House of Lords and the House of Commons as well as explore many of the hidden corridors of parliament.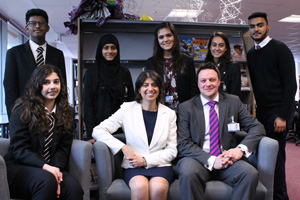 Mr Dan Walters (pictured right with Seema and students) Curriculum Leader for the Humanities felt that both the visit to parliament and Seema's visit to the School had been invaluable: "It is great that our students have had the opportunity to connect with Politics directly through both these experiences. I was so impressed with our students on both occasions and it is great to see their political awareness developing. We hope that events like these will help inspire the next group of Politics students."