Rugby first for Heston Girls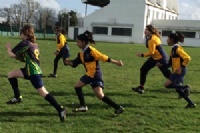 Heston Girls made history at the Middlesex tournament ... find out how

A team of Year 7 and Year 8 girls made history when they competed in the Middlesex Rugby tournament – the first time Heston Community School has fielded a girls' rugby team.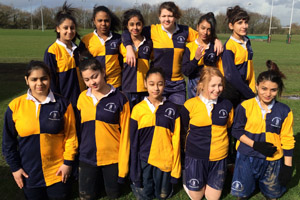 The girls have gone from being complete novices to a competent, eager and enthusiastic team within the space of just six weeks.
The tournament saw the team facing much more experienced competition from St Marks, Rivers Academy and Heathlands. They were not over-awed by the occasion and competed well with some strong defensive tackles as well as great tries to develop into a truly cohesive team.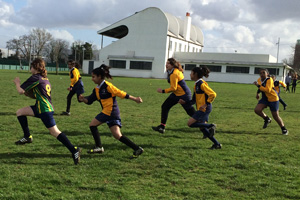 Miss Hollie Blenman, Heston's Physical Education Teacher and the team's coach, said: "I am thoroughly impressed and very proud of the girls' commitment and teamwork and hope that they continue to grow – I am sure they will and I look forward to them competing in future Middlesex tournaments"