Forced Marriages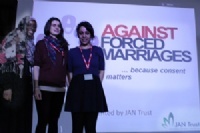 JAN Trust present to Sixth Form students on Forced Marriages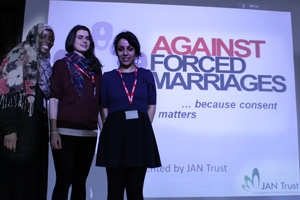 Heston's Sixth Form had a thought provoking and informative presentation from JAN Trust on the subject of Forced Marriages.
JAN Trust aims to support communities on the issue of forced marriage. The Trust is keen to help people who are in a forced marriage or worried that they or a friend might be at risk as well as telling more people about this issue.
Further details are available on their Against Forced Marriages website
Sixth Form students went away with a much better understanding of the subject as well as gaining some practical advice on what they could do if they have any further concerns on this subject.
This is what some of them said about the presentation: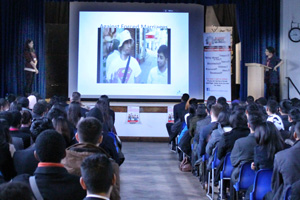 "It was interesting to find out what people my age have to go through. I also know what I would have to do if someone I knew was being forced into a marriage"
"It was very interesting. I learnt a lot about an issue that is not spoken about a lot"
"I now know how to recognise the signs of a possible forced marriage"
"I learnt about the difference between a forced and arranged marriage. I was shocked to find out the youngest victim was just 2 years old and the oldest 82! If I ever meet someone being forced into a marriage I can tell them there are laws to protect them and where they can go for help"
"Useful informative information well presented"
"They highlighted a critical issue that is often not represented correctly in the media, so provided a frank and honest opportunity to talk about this issue. Brilliant!"