Student Council training day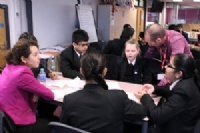 Student Council members were trained to help them be more effective in their new roles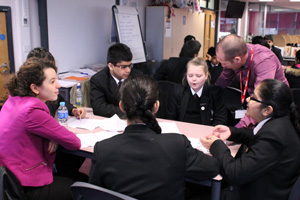 Following the appointment of student representatives on the School Council and their initial briefing they have now had a day of training to provide them with the skills they need to be effective and independent.
The day saw students developing discussion and debating skills, planning how to chair meetings and most importantly creating an action plan on the next steps for the School Council. Over the coming weeks students from each Year Team Council will be conducting assemblies to raise awareness to all students that their voice is important in the running of the School.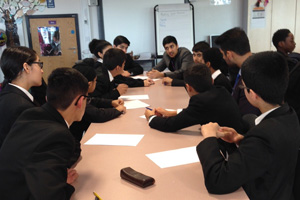 Students thoroughly enjoyed the day and were shocked at how quickly it went. They stated at the end that they were now much more confident in their roles as School Council Members. They even had time to conduct active research from both students and staff during break time.
We would like to thank Jason from Blue Circle Training who led the day with great enthusiasm keeping the students interested and involved throughout. He thought our students were truly superb and was amazed at how quickly they all became skilled strategists and debaters. He wishes the School Council every success in shaping the School's future.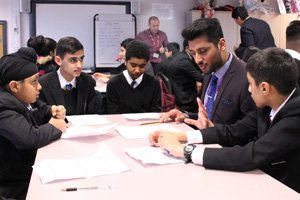 Additionally, on 6th February the two Heads of the School Council, Omar Hijazi and Harveena Padda, in their roles as Student Governors attended their first of many meetings of the School's Teaching and Learning Committee, which is attended by School Governors and members of the Senior Leadership Team, ensuring that student voice is at the very highest level of the School's operation.