Super Learning Days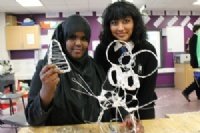 Careers workshops and a Spanish Red Riding Hood were just two elements of January's Super Learning Days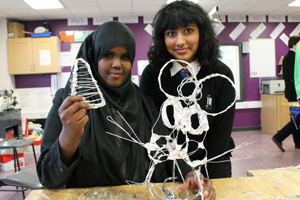 Super Learning Days on Thursday 30th and Friday 31st January saw students taking part in a variety of programmes designed to make learning fun and provide useful skills and knowledge.
Sixth Form students took part in a range of exercises split into two parts – "Improving individual learning skills" and "Learning to do well in examinations".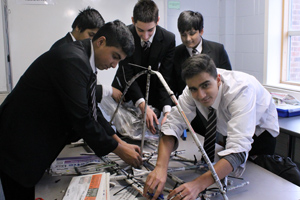 An Intervention Programme covering Maths, Science and the Arts was tailored for Year 11 students and Year 10 students were able to choose four Careers Workshops to attend. There were twelve different workshops hosted by visiting experts including Law, Marketing and Advertising, ICT, Sport and Engineering, which included practical construction work (pictured right).
The Mosaic Project tested the business skills of Year 9 students who were competing in this national competition guided by outside experts (below left). As well as being creative with their business plans the students also created some superb models as part of a technology challenge run by consultants from Darcy Stix (below right and above left).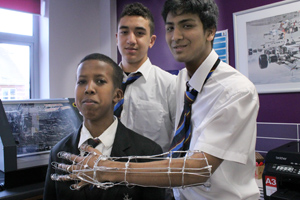 Creative performances were the order of the day for Year 8 students whose drama productions, including Red Riding Hood (below left) and Snow White, had an added twist; they were performed in Spanish, French and German and judged by the MFL teachers. They also took part in a series of sporting challenges (below right).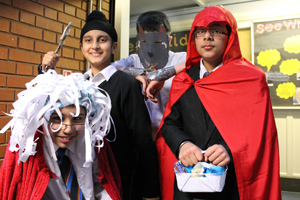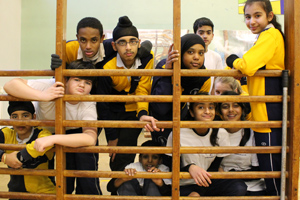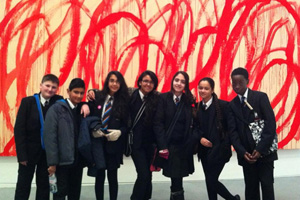 Science and Art were the focus for Year 7 students who visited the Science Museum (including the IMAX theatre to view a 3D film), Tate Britain, Tate Modern (pictured right) and the Victoria and Albert Museum during two busy Super Learning Days.