Mince Pies for Parents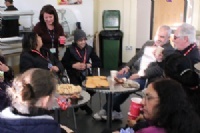 Mince pies and coffee ... find out more about next term's coffee mornings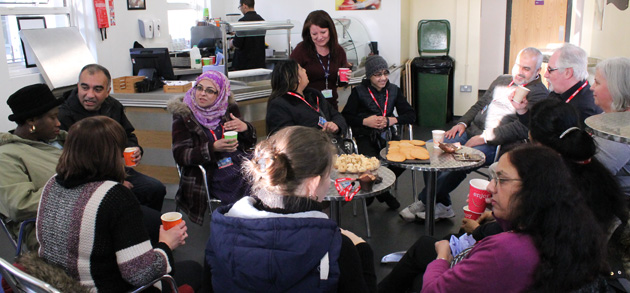 Parents enjoyed mince pies and coffee or tea in the school's cafe. They were able to chat amongst themselves as well as with Governors, Teachers and Learning Mentors.
This Festive Afternoon Tea was in addition to the Parents' Coffee Mornings that have been running throughout the Autumn Term. They start again on Wednesday 8th January (the first day back) and will be held every Wednesday from 9am to 10am. All parents are invited and the coffee (or tea) is free!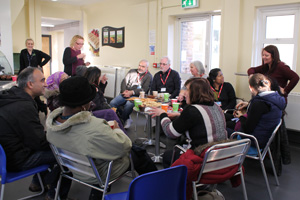 Learning Mentor Mrs Sam Summerell (pictured right - standing on the right) is organising these mornings to give parents a chance to meet with each other. As she says, "My role is to work not only with the students but also with parents and carers. You will be able to contact me to discuss any worries or concerns you have but also to come in and find out more about school life and what is on offer at Heston for you."
Sam looks forward to seeing you any Wednesday morning next term.