World Challenge to Swaziland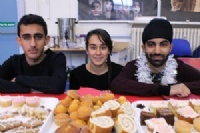 Year 11 students are planning a World Challenge trip to Swaziland in 2015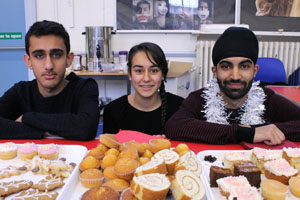 Kabir, Avani and Harmeet held their first fund raising event for their planned World Challenge trip to Swaziland, which is planned for the summer of 2015.
They sold cakes, many of which were made by staff and students, at lunch time. They also provided Hot Chocolate to go with the cakes.

World Challenge provides educational expeditions in the developing world which teach life skills and expand minds outside the classroom. The trips, which can be as long as 6 weeks, foster team spirit and leadership skills. A key element of all trips sees students help local communities and the work in Swaziland that Harmeet, Avani and Kabir will be involved in will help orphans.
Further details of the students fund raising, together with links to enable you to help support their work, will be featured on our website next term.