CFS delivers "passion, talent, determination and teamwork"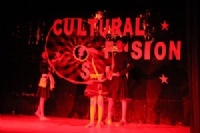 This year's Cultural Fusion Show is a triumph
Drums, Dance and Song entertained a packed Assembly Hall as the eagerly awaited Cultural Fusion Show played to a full house for two nights.
The Show is a student led performance for the whole school and is a true testament to how diverse Heston is in terms of the talents in the school community.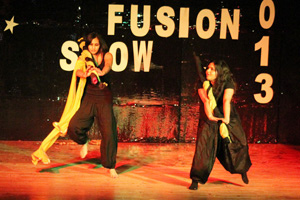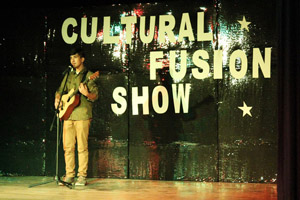 Headteacher, Phil Ward, was suitably impressed by both the organisation of the show and the performances: "In just over two hours the students who performed in this year's Cultural Fusion Show encapsulated everything that this School strives towards every day. There was passion, talent, determination and teamwork in abundance. A truly inspiring evening, arranged by inspiring students with a little help from the Sixth Form Team!"
As well as the two evening performances the students also staged an additional show for pupils from neighbouring primary schools, Heston Primary and Westbrook. The deafening cheers the performers received from this enthusiastic audience was a great reward for all the hard work of both performers and organisers.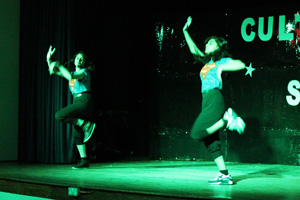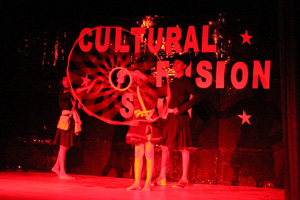 Two members of the Sixth Form organising team share their views on this year's show:
"Cultural Fusion Show 2013 is an unforgettable memory! The jokes we all shared and the amount of time we put in was all worth it. I miss the fact that the show is over, and that there is a whole year to wait until we can get involved again. The performances were amazing and the crowd were too. We worked as a team, we all performed, entertained and have left a standard for coming years to live up to." - Aman Ghataura
"The show has done it once again! Living up to its astounding standards, however this time even bigger and better, and I feel privileged to say that I was part of it. The team had been working for hours on end, however it is evidently worth it. The diversity in culture and talent was endless, and the surprise finale was the cherry on top. I would like to thank everyone for their hard work, effort and support!" - Zahra Choudhry
To view more pictures of the Cultural Fusion Show visit our Galleries page