Fright Night in the LRC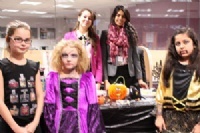 Children from local primary schools enjoy cakes, spooky stories and jokes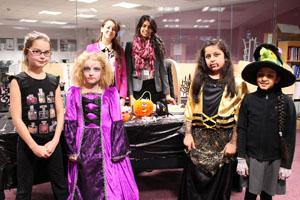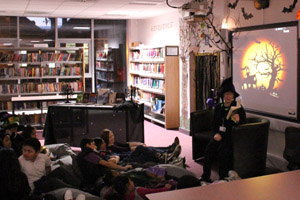 Over 50 parents and children from neighbouring primary schools, including Heston Primary, Norwood Green, Berkley, Westbrook and Springwell, attended and enjoyed a Fright Night Event in the suitably decorated Learning Resource Centre.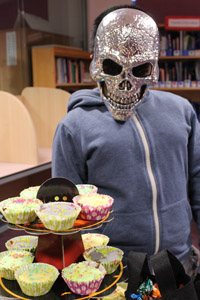 The group enjoyed spooky stories, poems and jokes, told by Sixth Form students Yusra and Harveena, as well as dancing and delicious cakes made by Heston students.
Many of the visitors turned up in their Halloween outfits and everyone agreed it was a very successful and enjoyable evening ... and not too scary!