Careers Fair for Year 9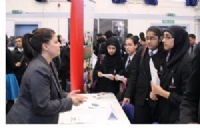 Students learn about careers with IBM, ITV, the Civil Service, the Army and many more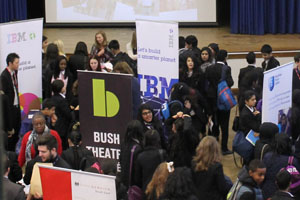 As part of Year 9's careers study for SPACE, students were given the opportunity to speak to a range of employers on Monday 18th November.

Students were asked to choose three potential employers they were interested in, who they would ask GCSE related questions to. The main hall was brimming with excitement especially as Year 9 found this an invaluable experience.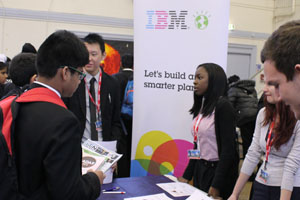 Employers such as IBM, ITV (Journalism), TATE Modern, the Army, the Civil Service and the medical profession as well as many more were present and willing to answer career related questions.

They commented that student behaviour was 'impressive' and the enthusiasm for choosing the right career path was at the top of students agenda over the course of the morning.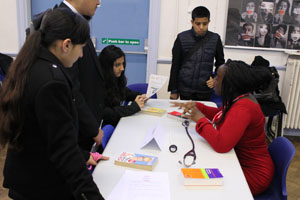 Richy Clatworthy from the Army commented that 'it was a great school...students were very polite and respectful'
Charlotte Wooldridge from the TATE also agreed that employers 'really enjoyed the morning'
This experience has allowed Year 9 to gain a better understanding of the number of careers available in a diverse range of occupations that they are interested in, encouraging them to make the right GCSE choices.