Year 13
Page down to find out about earlier years at Heston for this Year Group
Post-16 Learning Co-ordinator: Mr H Evans

Year 11 Prom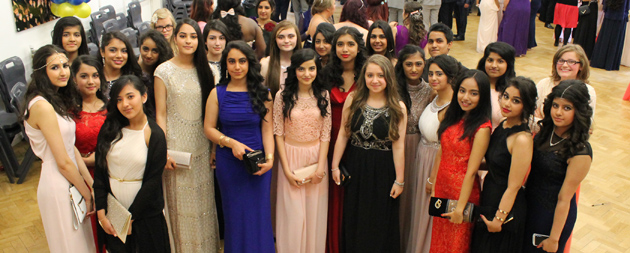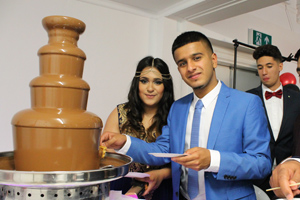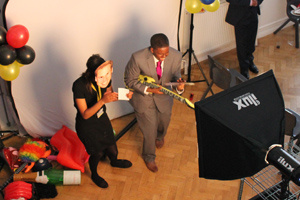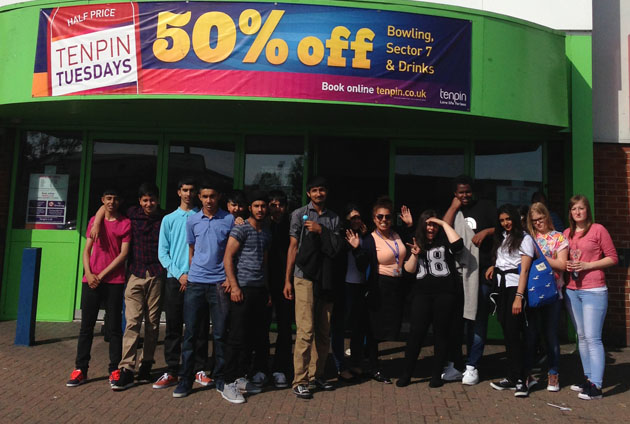 Bowling reward for hitting targets
Year 10 students were rewarded with a trip to Feltham Bowling by the School for achieving all their target grades in the Summer Term.
Well done to all of them - they had a fantastic time and a special thanks to Mr Lynn, Ms Wallace and Mr Howkins for helping during this trip.

Year 10 Reading Mentors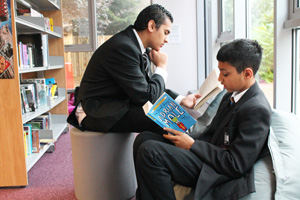 Year 10 students are helping Year 7 students as Reading Mentors. The scheme that has been trialed with 7 Blue and 10 Blue and involves pairing Year 7 students with Year 10 students who will then read together to help improve literacy levels.
The response and feedback received from students and teachers has been extremely positive.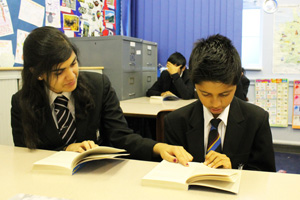 The scheme aims to help improve attainment and literacy levels and develop student confidence, well-being and contribute significantly to creating a more cohesive community. The scheme has been so successful and popular that it is to be expanded across the entire year group.
Year 10 students are enjoying these new roles and their friendly support has certainly helped our new Year 7 students settle in to life at Heston.