Year 12
Page down to find out about earlier years at Heston for this Year Group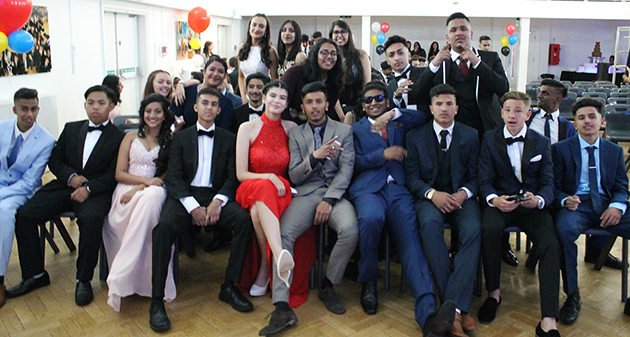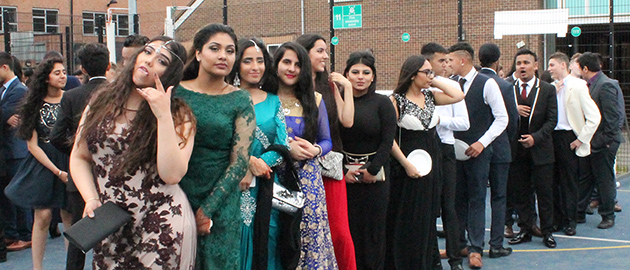 "A great Prom!" ... even a fire drill didn't spoil this special day for Year 11
Year 11 Learning Co-ordinator: Mr M Williams

Year 11 start of term motivational talk from Action Jackson
Page down to find out what Year 11 did in their earlier years at Heston

Year 9 Learning Co-ordinator: Mr M Williams
Year 9 Assistant Learning Co-ordinator: Miss A Razzaq

Football vs Homophobia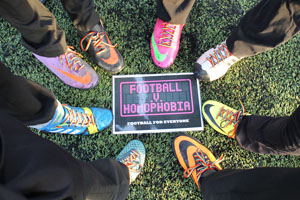 Year 9 want to take a clear stand against homophobia so that everyone can enjoy football and other sports equally. The aim is to lead the way to removing discrimination and prejudice. Year 9 students will become ambassadors and influence other students to respect differences and not use homophobic language. They will be sporting rainbow coloured laces and speaking in assemblies to spread the word.


Royal Holloway University visit
October 2013
Year 9 students visited Royal Holloway University to get an insight into university life and what University has to offer. They did a few taster seminars and met some undergraduates who showed them the campus.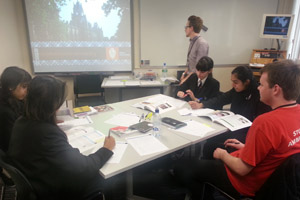 Students thoroughly enjoyed the experience which is part of the Royal Holloway Connect programme and is the first of many opportunities for Year 9 to visit the University.

Leadership Passport Launched
September 2013
The Leadership Passport scheme created by Miss Razzaq is now underway for Year 9. This exciting opportunity allows the Gifted and Talented pupils of the Year 9 cohort to work towards obtaining bronze, silver and gold stripes for their blazer as a reward for completing leadership tasks. This year long project will help to develop their skills in the following categories Creative; Physical; Communication; Community & Charity; Enterprise and Academic.

Students currently involved in the scheme are pictured at the top of the page with Miss Razzaq and Mr Williams. They are eager to be a part of the scheme and are especially looking forward to developing the transferable skills needed for GCSEs.