Year 11
Page down to find out about earlier years at Heston for this Year Group

Year 10 Learning Co-ordinator: Mr R Andhee
Year 10 Assistant Learning Co-ordinator: Ms S Jassal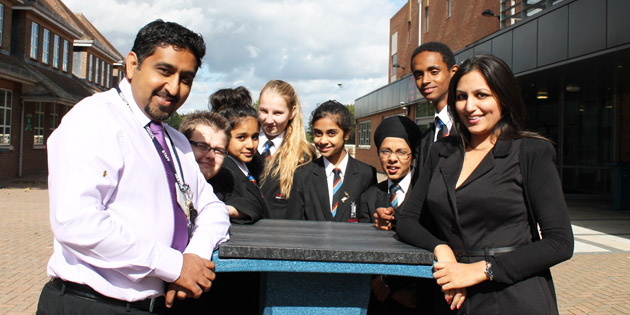 Year 9 Learning Co-ordinator: Mr R Andhee
Year 9 Assistant Learning Co-ordinator: Ms S Jassal
Year 9 Pathways
Details of the subjects offered in Years 10 & 11are contained in this booklet. Year 9 students and parents should study this booklet carefully to better inform the important decisions that are needed on GCSE subject choices.
Year 8 Achievers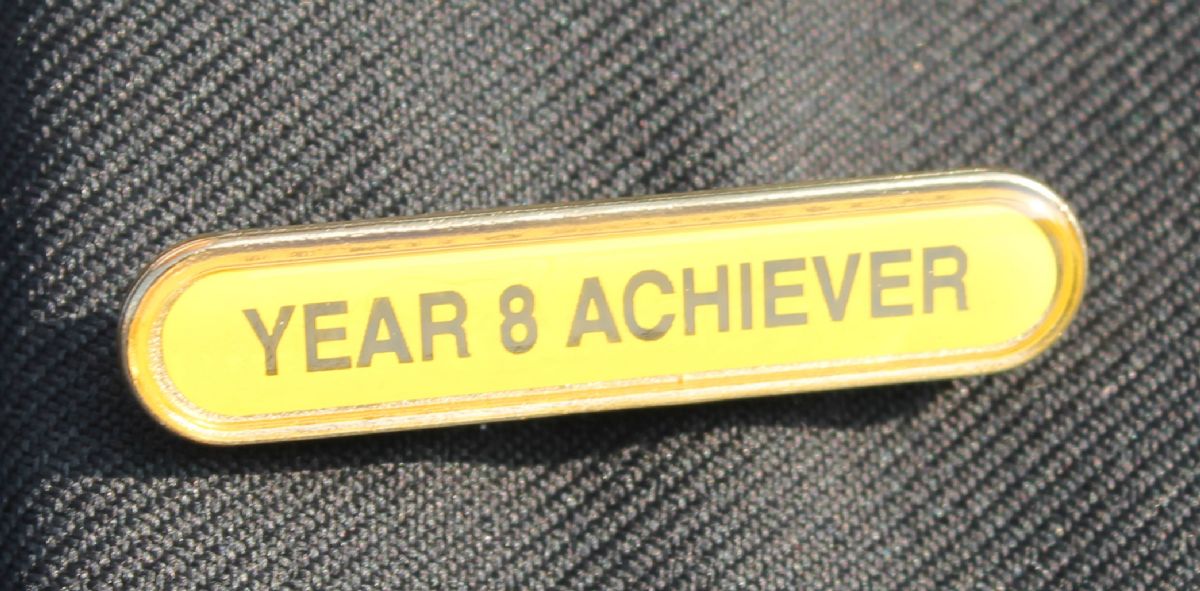 Year 8 students were presented with badges and award certificates to recognise them as Year 8 Achievers. The wording on the certificates sums up the students' achievements, it states the student "is on track to achieve academic excellence by meeting or exceeding the majority of subject targets in the Spring 2014 Data Harvest".
Congratulations to all of them!

Brunel University visit


This group of Year 8 students visited Brunel University to find out more about life at university. Here is the report they presented in a Year 8 Assembly:
Ayan Dahir - Introduction
We are the A team and we recently went to Brunel University to think about our future and how we're going to live at university. Also, to have a look around, we met student ambassadors who told us about the Uni and how hard it was to get there.
Danish Syed - Location
Brunel University is in Uxbridge near Hounslow, it is roughly a 30 minutes drive, you could get there using any form of transport. The easiest way you could get there is in a car as it's not too far.
Khalid Mahamud - Library
In the library there are over 500,000 books and people suggest that you come early so you can take the book you want or else people doing the same subject will take the book you needed. It is open 24 hours a day so people can study in the morning.
Shazeb Din - Sport
My experience at Brunel was fun, I especially liked the sports places where I found out that some of the Olympians trained there like Mo Farah and Usain Bolt.
Ayyaz Yameen - Sport
In Brunel University I found the sports centre very impressive as a real life athlete like Yohan Blake and many other athletes train there and the tracks were 110 meters, and also it is the only straight track in the UK.
Ilmeet Singh - Food
Brunel has a very big canteen, so if you live there you can go to the canteen and eat. As well as the canteen there is the subway and hot dog stand. It was very fun at Brunel, I liked the buildings and they had a lot of food.
Shayan Khan - Canteen
The canteen where you can eat is huge; there are lots of food and drinks to be served. There is halal food there and also vegetarian and non-vegetarian food. There is a hot dog stand if you want to have a quick snack. It inspired me to get an A* and A's to go to Brunel University, it is a very good university because I love food.
Abdo Mohammed - Accommodation
The rooms are small but cost £98 a week. There is a special room for disabled people which cost £120 a year. You have to cook for yourself and do everything for yourself unless your friends or flat mates help you.
Navdeep Kaur - Accomodation
The students who live on campus live in flats with 5 or 9 people. There is one kitchen; the kitchen has all the equipment available so they don't need to buy things like a microwave or a fridge. The rooms are fairly small and they have a shower in them but everyone has to share a bathroom.
Ravinder Johal - Accommodation
Living there are two choices if you go Brunel, first that you can live there or you could stay at home and take a bus or car there everyday. If you stay there you pay £98 a week for a small room and £108 for a big room.
Zain & Shayan - Food & Studying
Brunel has lots of fast food shops such as subway. This subway was the busiest subway in the whole country.

The students didn't have to attend the courses. While we have 30 hours a week, they only have 9. Also they don't get any homework. But they have to do a minimum of 3 years, also, they don't wear any uniform.
Zubayr Hersi- Lectures
The largest rooms seat around 400 people and the smallest around 50 people. They are a lot different from normal classrooms, all you have in the lecture room is a really small desk. The lecture rooms can be 10 times the size of your average classroom.
Mohammed Mohammed - Courses
In Brunel University there are a lot of courses, some courses which you could choose are sport science, performing arts, therapy, business, engineering, management, I.T, geography, history, maths and English. In Brunel University they focus on sport science, which Brunel are good at.
Leena Ahmed – Conclusion
To conclude, we were all very impressed and spontaneous about Brunel University and higher education in general. We had an extremely warm welcome and excellent guides. If you are planning on going to Brunel in your future, bring high expectations with you. It is a fun and fulfilling place of new experiences, friendship and learning. Brunel is full of history and passion for you and their students. Overall, I had a great experience and much fun. I realised university can benefit me in many ways. Brunel can offer something for everyone but one thing that stood out was that they had variety.
Thank you for listening to us.
Army Visit


A.O.U Brijinder Nijjar from the Heston Army Cadet Force addressed the Yr 8 students about the local army cadet force in Heston. Mr Nijjar spoke to the students about joining the cadet force and the skills that they would acquire which would benefit them.
The students were provided with information on a full range of activities that they can be involved in which include sport, first aid, adventure training and community work, as well as participating in the Duke of Edinburgh's Award and gaining military skills.
There have been several boys and girls that have made enquiries about the joinging the cadet force. All the best to them.
Poetry competition winners
Some of the Poetry Competition winning entries - the poems reflect on the students first impressions of life at Heston.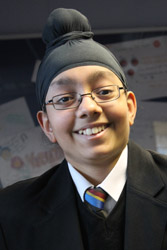 School Life - Gurpartap 8 White
School is for learning and having fun,
Celebrating when school finally finishes,
H is for all the happy memories,
O is for the overwhelming experiences at school,
O is for the outrage that happens in school,
L is for loads of work we had to do

Changes - Anisha 8 White
School is a place for everyone to be,
Such as transitions from primary to secondary,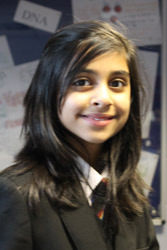 But you are always unaware of the feelings inside,
That CRASH and SMASH in every way to collide.
When you pick your friends at the start of year seven,
Those close friends of mine like soul mates from heaven,
They share, they care, like my personal school mums,
And when you feel low, those fears they'll always overcome.

We have some outstanding teachers, as you can all see,
Mr O'Keeffe, Miss Dhadwal, Miss Jassal and Mr Andhee,
But when youre hurt and you need help deep inside,
They'll come rushing towards you like a concerned turning tide.

Teachers are parents, they'll help in every way,
And you know they'll care for you to always make your day,
As they can experience your feelings burst in your mind,
When you start your new school and you need a friend to find.

And you know then for sure, that independency is a happy grin,
Because you have your school family, waiting for a new day to begin,
You may feel different to others, but you know you are all close,
As you know that the facial expressions and body language will always show.

But everyone knows it's the parents that count,
Because they support and encourage- a huge amount,
And the siblings they help, to strengthen up your mind,
They are always aware, sweet and kind.

Well you know my feelings about my transition,
Life has changed now (not much, only about a fraction),
But fellow students, its time you listen to my advice,
And before you go through all these changes, you ALWAYS think twice.

As all these processes are really tough,
Thinking, think, because sometimes it can be rough,
But from my point of view, I think changes are really cool,
Especially the fact that I experienced this at Heston Community School.

Thirsty Pen - Amol 8 White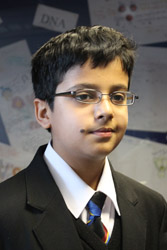 Oh how thirsty this pen is for ink while I write to you with sheer confidence,
Walking through a new school struggling like a young bird learning to fly.
Settling into a new found habitat,
Tackling back to back tasks,
Developing learning skills.
Oh how jolly other students are to see the time 12.30,
Still the memory of Primary School engraved in my heart,
Miraculous moments turning into more moments,
Homework turning into more homework with a bunch of assessments
Evolving from a childless baby to a grown civilised person,
A new chapter and door opened for me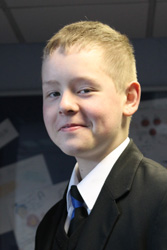 Positive Changes - Jakub 8 White
That day was the day to say goodbye,
I told my friends not to worry, not to cry.
Some were happy some were sad,
I knew I must not get mad,
Leaving your friends is always hard,
But I knew that my new school will be fun and not that bad,
The first day came and I felt really excited,
I met my tutor group and we all felt united.

Changes - Hollie 8 White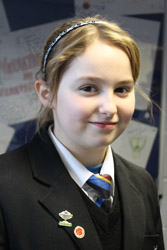 Change is no big worry,
All teachers are very kind,
Children always scurry,
For teachers they shall find.

Homework is what they ask for,
They all want good grades,
For when it comes to big exams,
They will all be brave!

Lunchtime is great!
A festival it is like,
Different vibrant colours of food around,
All children want a bite!

Break is a holiday,
For children all play,
Laughing, singing dancing,
Each holiday is a new place!

Reading time is a ball!
For children all read,
Books from different genres,
For adventures they all need!

Gardening club is brilliant,
They all have green fingers like Shrek!
Though D of E is different,
They swim, camp and trek!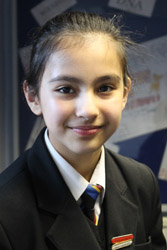 Going and Coming - Jasmin 8 White

When it was time to say goodbye,
All of us said 'no need to cry'.
The school was called in Heston Community School,
We all went in and thought it was quite cool.
We met Mr O'Keeffe as our tutor,
And came along Miss Dhadwal as our co-tutor.
Our classroom was big,
And Mr O'Keeffe said he liked figs.
We all got tension,
When he talked about detention.
We started to go to our first lesson,
I said 'our teacher will be nice' but I suppose I was just guessin'.
When we all went in she gave us our books,
She said 'make sure you do not leave your books by the kitchen cooks'.
She told us the rules,
And she said we have to use these rules throughout the schools.
Then we carried on to our lesson,
And the teacher said normally we would have double session.
She did the same (gave us our books),
But then we all played a game.
We had lots of fun,
And we also got lots of work done.
Like meet all the teachers and get our books,
And get lots of looks,
Of the school.
Now we were ready for the real test,
Let's see what happens it will be for the best.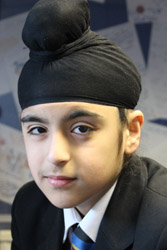 My Transition - Yash 8 White

At primary everyone is there spreading tears,
And having the best time of their lives
Playing with their old friends as time flies by
We leave primary worrying about how life would be at a bigger school just when I step in at Heston it feels like heaven
Time flies by still talking about our primary school missing our friends our teachers and maybe our related ones
Some have forgotten the past but I will remember those dear memories.

Heston………Home away from home - Pijus 8 White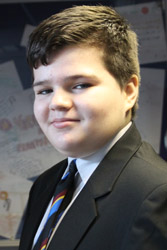 On the day to say goodbye, everyone wanted to cry.
In an assembly we all got mugs, but all everyone wanted was a round of hugs.
When transition day finally came, I had heard about Heston's love and fame!
On my first day at Year 7, the whole of Heston felt like a safe haven.
In the canteen there is a feast of food, try a few things, c'mon don't be rude!
My tutor he's the best! His name is Mr O'Keeffe, give it a rest!
So at the end of the day, you rest your head knowing that tomorrow will be a day of fun and play!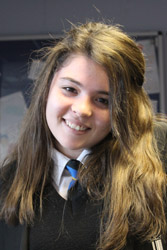 My First Day - Sarah Louise 8 Purple

Grand buildings standing before me
Daunting iron gates I see
As I glare in amazement
A group of teachers on the pavement
Shared a pleasing smile towards me.

We have our first assembly
As I sit with all my friends and me
Our new tutor greets us happily
My future tutor group I see.

First Day - Karishma 8 Purple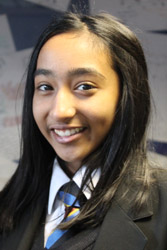 Alarm goes off
At half past six
I moan…but I hit
My light switch
I put on my new uniform
Do up my tie
With exactly six stripes, I put my
Perfect polished shoes
Over my brand new
White ankle socks.
Friends drop in
At a quarter past eight
We laugh and set off
For our first day.

We enter the gates
Where the sixth formers wait
Ready to take us
To the hall.
They say hey!
And tell us to follow
We tag behind feeling slightly hollow.
Watching the crowd, we go to the hall
Mr. Ward waves
We wave back
And take our seats waiting for
Everyone to arrive.
Mr. Ward makes a speech
And then we go with our group
To our classroom
And get ready for our first day
At Heston Community School.

Friendship Never Ends - Simran and Mehek 8 Blue.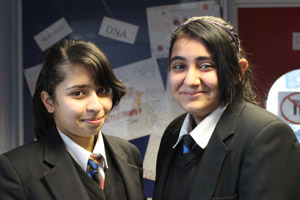 Going to school,
Is actually cool.
Your friends are there,
Because they care.

Mr. O'Keffe's socks,
Smell like fantastic Mr. Fox.
We won the interhouse,
Making us feel like a bouse.
Opening minds is really fun,
But in P.E there's too much to run.
Math's is not completely bad,
However Mrs. Russel gets really mad.

Science is quite awesome,
But at times is gruesome.
Each day I will do my best,
But never any less.

Doing an assembly,
In front of everyone,
Was actually quite hard,
But thank god it's done.

Mehek and Simran,
Thank you so much my friend,
My love for you will never end.

Year 7 So Far - Shamayele and Mahgul 8 Blue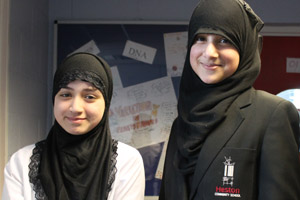 This year was great
From home to school straight
We were made to work hard
Right from the start
The teachers were nice
Our free time to sacrifice
We won the interhouse
In a bright blue blouse
The pizza party and Mr. O Keefe's socks
Not to forget the visit from Fantastic Mr. Fox
Miss Jerzykowski's visit was a surprise
It came as a blessing in disguise
The shackleton assembly was good
Which everbody clearly understood
End of the year with a 'secret Santa'
We didn't even get to drink some Fanta
We were made to work hard in the school improvement project
But in the end it came to being so perfect
What a wonderful year we've had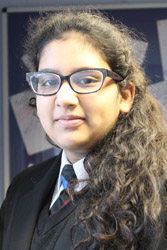 The Best Term Ever - Hannah 8 White

Teachers they never gave up on me they kept me motivated for learning more and more.
Friends I made new ones.
Whenever I needed them they were there for me even though the canteen line was long they never let me get bored.
The 1st day of school was the most nerve racking but the older children helped so did the teachers to find my way to the classrooms.
HOMEWORKS!!!!! They were sometimes fun sometimes boring but the teachers were there to help me.
Cancer Research…. we washed cars that was fun we raised so much money for people who had cancer we had loads of laughs.

THAT WAS THE BEST TERM EVER!!!!!!!!!!!!!!!!!!