History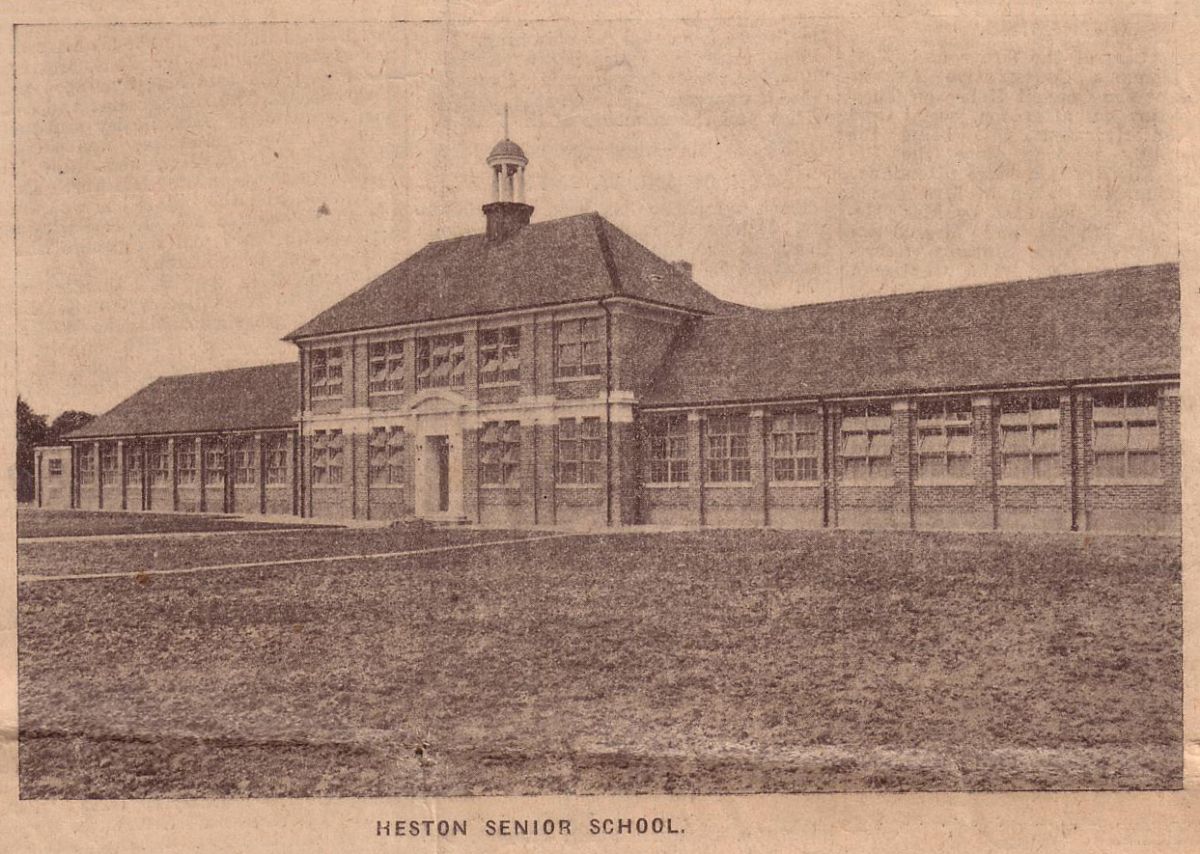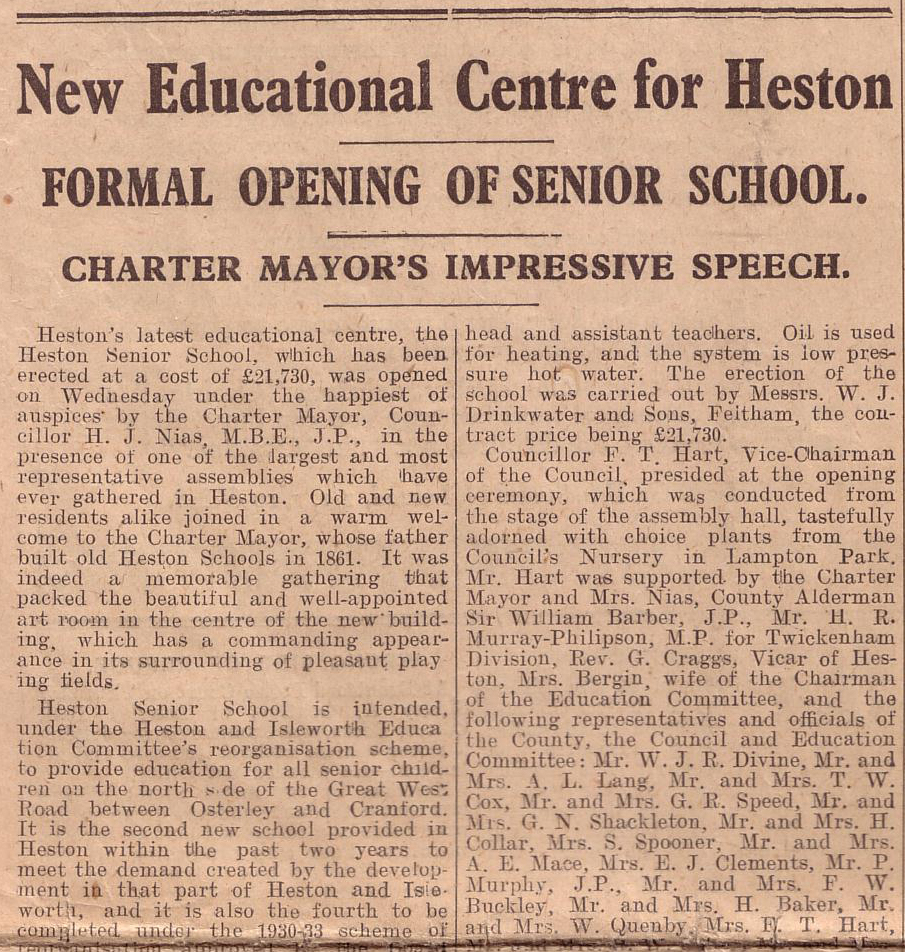 There has been education on the campus since 1861 but Heston Senior School (as it was known previously) was officially opened by the Charter Mayor, Councillor H J Nias MBE JP on 19 October 1932.
The School had been erected at a cost of £21,730 and the Middlesex Chronicle described the opening as "one of the largest and most representative assemblies which had ever gathered in Heston."
Developments over the years have seen a growth in the number of students and the classrooms and specialist facilities for their use. When the School opened there were 146 girls and 156 boys on the roll. The numbers are currently 603 girls and 609 boys - a greater than fourfold growth.
The first growth saw extra classes accommodated in "huts" but more recent developments have seen the creation of a purpose built sports facilities and the creation of state-of-the-art teaching and learning facilities in the Osterley Building which was extended in 1996 and The Hogarth Building which was opened in 2010.