Governing Body
HEADTEACHER
Mr Ranjit Berdesha
Appointed 01 September 2016
Committees: Appraisal & Pay Finance & General Purposes Teaching & Learning Business/Financial Interests: None Governance Roles in other Schools: Governor Norwood Green Junior School Other: None
CO-OPTED GOVERNOR
Mr Kuldip Sidhu Chair of Governors
Term of Office: 01 November 2016 to 31 October 2020
Committees: Appraisal & Pay Teaching & Learning Business/Financial Interests: Director of AKS IT Services [IT and Consulting] Governance Roles in other Schools: Governor at Heston Primary School Other: Parent of a Year 8 student
Mrs Glynis Ross-Wood
Term of Office: 06 July 2017 to 05 July 2021
Governing Body Committees: Teaching & Learning
Business/Financial Interests: Director – Training and Development Better Regulation Ltd Governance Roles in other Schools: Chair of Governor [Lionel Primary School] Other: None
Mr Krishna Ramdeen
Term of Office: 06 July 2017 to 05 July 2021 Governing Body Committees: Finance & General Purposes Business/Financial Interests: Manager (Airport/Aviation) Governance Roles in other Schools: None Other: None
PARENT GOVERNOR
Mr Narinder Phull Vice-Chair of Governors
Term of Office: 03 October 2016 to 02 October 2020 Governing Body Committees: Finance & General Purposes [Chair] Business/Financial Interests: None Governance Roles in other Schools: None Other: Parent of Year 9 student and Year 12 student
Mr Satpal Grewal
Term of Office: 23 June 2017 to 22 June 2021
Governing Body Committees: Teaching & Learning
Business/Financial Interests: None
Governance Roles in other Schools: None
Other: Parent of a Year 9 student
COMMUNITY GOVERNORS
Mr Mike Lawton
Term of Office: 01 February 2018 to 31 January 2022
Governing Body Committees: Appraisal & Pay, Finance & General Purposes,
Business/Financial Interests: None
Governance Roles in other Schools: None
Other: Parent of a Year 11 student
Mrs Cathy Tilley
Term of Office: 01 November 2016 to 31 October 2020
Governing Body Committees: Teaching & Learning [Chair]
Business/Financial Interests: None
Governance Roles in other Schools: None
Other: School Business Manager at Thomson House School
Mrs Harjinder Johal
Term of Office: 01 September 2014 to 30 August 2018
Governing Body Committees: Appraisal and Pay [Chair]
Business/Financial Interests: None
Governance Roles in other Schools: None
Other: None
Ms Francesca Hooker
Term of Office: 01 September 2017 to 31 August 2021
Governing Body Committees: Teaching and Learning
Business/Financial Interests: None
Governance Roles in other Schools: None Other: Deputy Headteacher – Heston Primary School
STAFF GOVERNORS
Mrs Kaval Ghatora – Associate
Term of Office: 18 September 2017 to 17 September 2021
Governing Body Committees: Finance & General Purposes
Business/Financial Interests: None
Governance Roles in other Schools: None
Other: PA to Headteacher at Heston Community School Parent of a Year 13 student
Mr Bashar Al-Damen – Teacher
Term of Office: 23 June 2017 to 22 June 2021
Governing Body Committees: Teaching & Learning
Business/Financial Interests: None
Governance Roles in other Schools: None
Other: Teacher of Mathematics KS4 & KS5
Clerk to Governing Body: Mrs Dee Howley
Chief Finance Officer: Mr Clym Cunnington
Governors agreed that the Chair and the Vice-Chair would serve up until the first Governing Body meeting after the 1st anniversary of their election. Election was on: 09 July 2018
Governor Vacancies: None. If you are interested in becoming a governor at the school, please express your interest by emailing gb@hestoncs.org
A letter from the Chair of Governors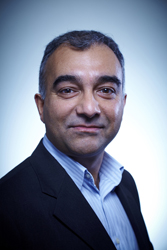 Dear Parents/Carers,
In January 2012, the School was judged as "Good" by Ofsted under the new framework. However, we see this as a starting point in our journey to be a truly outstanding school for the local community which is seen as a natural first choice for parents. The school community (staff, students and the governors) are all working together to reach that goal, but we would very much like to improve our engagement with both parents and the local community. Since parents/carers play such an important role in a child's education, I would like to focus on this theme and have one simple request:
Do you have any ideas or have you seen examples of outstanding practices at other schools that you would like to see at our school? If so, please make your ideas known via email to gb@hestoncs.org These ideas will be collated and shared with you and will also help form strategic decisions for the direction of the school, so please do contribute and make your voice heard.
Whilst reading this, you may also be asking yourself, what is a governor and their role in the School. With the launch of the new school website we will be sharing more information with you. In addition, you will also have the opportunity to meet governors at the upcoming Parents' Evenings.
I look forward to receiving your feedback and wish you all a successful and rewarding year.
Kuldip Sidhu
Chair of Governors