Food
Innovate have been the School's catering supplier from April 2015
Innovate have been reviewing their service, menus and tariffs in preparation for the the new school year.
Previous Innovate Newsletters and Information
The Innovate newsletter below (April 2015) details their exciting plans for the future and you can view the menus they are offering at the foot of this page.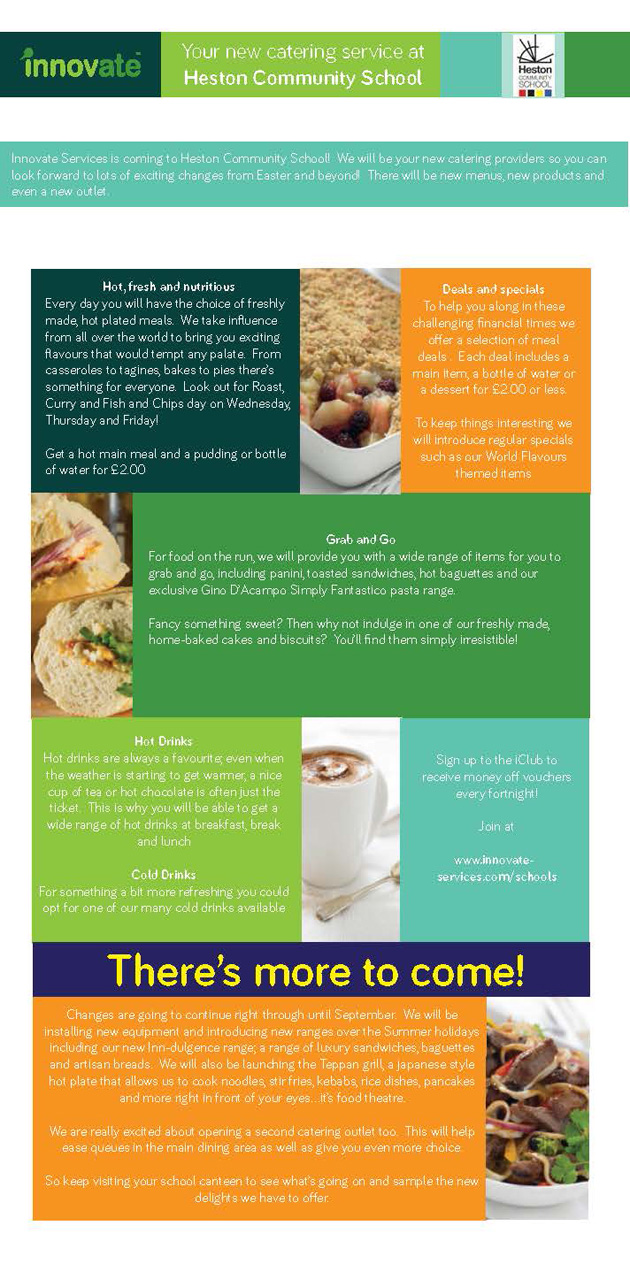 A cashless payment system using scanners on students' fingers and an on line payment system for parents operates at the School.
The current menus as well as some of the "special offers" are detailed in the links below:
Heston Community School Menus:
Special Offers:
Breakfast Eggy Bread & Hot Chocolate