Careers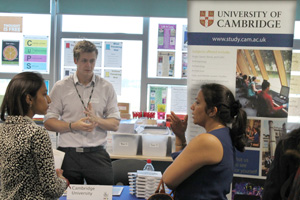 Heston Community School places Careers Education, Information, Advice and Guidance (CEIAG) at the very heart of both our curriculum and pastoral care. The annual Aspiring Futures Careers Fair, open to Years 9 - 13, combined with visits to businesses and educational institutions, a large number of visiting speakers, and opertunities through programmes like Kickstart add to the impressive in-house Careers support we provide.
This Careers section of the website illustrates the resources that are available to students to help them plan their futures after Heston Community School. These resources enable students (and their parents) to become aware of the vast number of courses and careers that exist as well as helping them identify the type of course or career that would suit their character and interests.
Ms Anne-Marie Laing (pictured below right) is our Careers Advisor and students and parents are encouraged to meet with her to seek guidance and to discuss their future plans - follow the link in the menu on the left to book an appointment.