Business Studies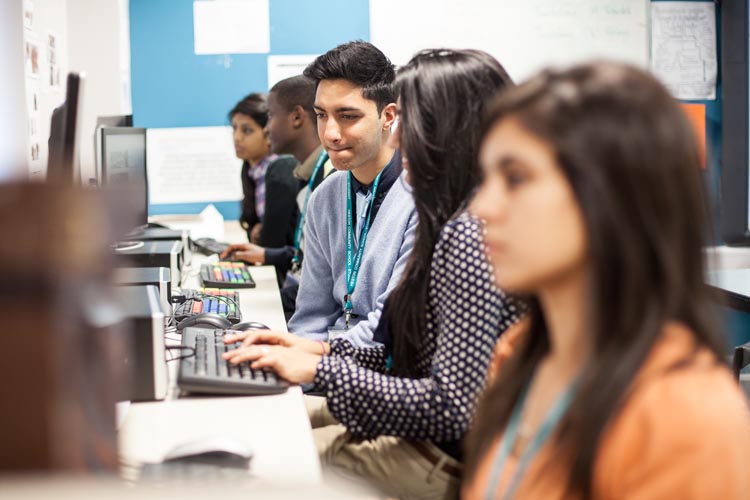 Business is an integral part of today's society. Businesses operate all around us and have a significant impact on what we do and how we do it. The role of business is to make the world a better place for everyone. It creates wealth and well-being, prosperity, jobs and choices. Whether you choose to work for business, set up your own, become a scientist, engineer etc, you will benefit greatly by studying the subject in some depth. It is the notion of wealth creation that brings together all professions. In today's society Business operates on a global level. It is a part of a larger society, and depends on the external environment for resources. Competitive markets have made Business more important than ever before.
The Business Studies department will give you the skills to understand what makes a successful venture and equip you with the skills to apply this knowledge.
Key Stage 4 (Years 10 - 11)
We offer a GCSE in Business, this course explores the different functional areas of a business. Students will learn about the different considerations a business needs to make in order to be successful, with particular reference to marketing.
Key Stage 5 (Years 12-13)
At 'A' Level your evaluation skills will be put to test. By focusing on different case studies and the decisions made by owners you will need to assess the impact different actions can have on stakeholders.
The BTEC course looks at specific areas of a business. Specialist units give you an in-depth background into topics such as Marketing and Finance. Being able to communicate well is an essential requirement for this course. The BTEC course provides a vocational route into business developing knowledge of how businesses operate internally and with their external environment. BTEC are assessed by a range of examinations, controlled assessments and coursework units over the two-year course.
For Level 2 learners we offer a VCERT qualification in Business Sales and Marketing. The course has a hands on approach which allows students to take part in different enterprising projects to learn about business. The range of units offered at this level ensure that students learn a breadth of topics.
Business studies students are at a great advantage compared to other graduates. Around 67% of Business studies graduates are in full-time employment six months after graduation. Of this number, around 20% work as business and finance professionals in areas such as chartered accountancy, business consultancy, tax, banking, city markets and insurance. All of which are very highly rewarding careers.