Behaviour & Discipline
Principles that guide good behaviour at Heston
The consistent promotion of excellent behaviour – we hold genuinely high expectations and insist on the very best conduct from all of our students, without exception
A belief that all students can consistently display excellent behaviour and achieve the best possible outcomes, contributing positively to the life of the School and our wider community
Heston Community School's values apply to all students and all members of our School Community; the values that our behaviour policy seeks to uphold are applied consistently by all members of staff
Rewards feature more prominently than sanctions on a day to day basis for the overwhelming majority of students
Poor behaviour is never accepted
These aspirations are reflected through all of our expectations and recognised through rewards and celebrations.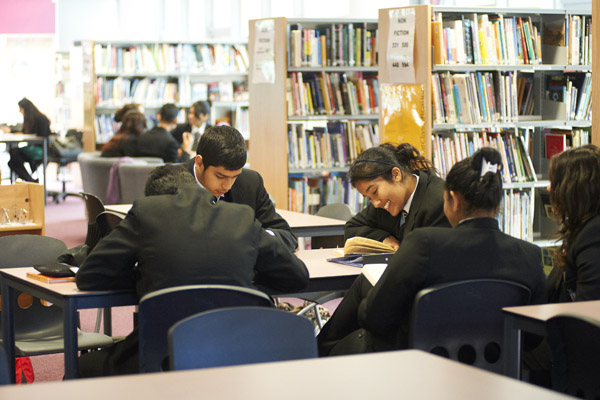 Heston Community School will nurture and educate our students to be learners who are:
Happy and full of enjoyment
Independent and autonomous
Well-rounded and open minded
Resourceful and reflective
Engaged passionately in their learning
Ambitious and competitive
Solution focused
Bold risk takers
Our students will exhibit the behaviours and attitudes reflective of a Growth Mindset where they are:
Prepared to embrace challenge - pushing themselves beyond their comfort zone
Strong believers in their ability to develop and improve their talent and abilities through application and hard work
Appreciative of the benefits of hard work and effort, being Inspired by the success of others rather than threatened by it
Intrinsically motivated
Are able to treat setbacks and disappointments as learning opportunities
Responsive to all useful feedback (positive or negative) rather than limited or discouraged by it
Believers in the power of 'yet'
Our students will relate well to one another and play an active role in developing a supportive and inclusive community in which all of our students:
Behave towards each other and all members of the community with good manners, courtesy and consideration
Are proactively choosing to and making a positive contribution to the school and wider community
Understand the high expectations that we place on them and co-operate fully, without needing to be asked
Are kind and empathetic to others, showing respect and honesty
Model excellent social skills
In any large organisation, there are rules and regulations. These are kept to a minimum but at all times we expect there to be courtesy and consideration for the needs, convenience and safety of other people.
Discipline is firm, fair and consistent. It is based on the fact that students respond to the high expectations placed upon them. When punishment needs to be administered, it usually consists of a reprimand, detention, referral to a senior member of staff or a warning letter. On rare occasions, when a member of the Senior Leadership Team is involved, parents may be invited to the School to discuss particular issues.
A variety of strategies are used to improve behaviour. However, in serious or persistent cases of indiscipline, exclusions from school will result. Exclusion from school may be authorised by the Headteacher and Governors in accordance with the School Exclusion Policy.