About Us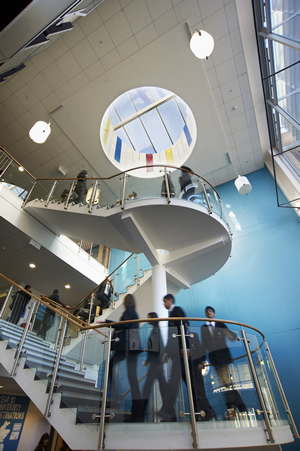 Heston Community School has over 1,200 students, both boys and girls, aged from 11 (Year 7) to 19 (Sixth Form).
The School is successful and oversubscribed and there is a genuinely friendly and caring ethos within.
We have both excellent facilities, including the state-of-the art Hogarth Building and excellent links with impressive partners, including the University of the Arts London, the National Deaf Children's Society and Eton College.
The School has been on the current site since 1932 and it became a Specialist Visual Arts School in September 2004, a Trust School in October 2010 and an Academy in November 2012.
We believe that the Visual Arts can help develop young people's self-esteem and raise standards across the whole school. We aim to use our specialist status to maximum effect in order to:
Set realistic but challenging targets for our School.
Improve teaching and learning.
Promote a culture which embraces new technologies and vocational approaches.
Explore how creativity can enhance learning.
Raise Post-16 participation especially in the visual arts.
Develop an active learning community that engages and involves other partner schools and community groups.