'A' Team Afternoon Tea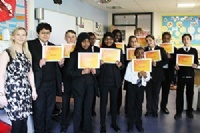 Students host parents and teachers ... and get awards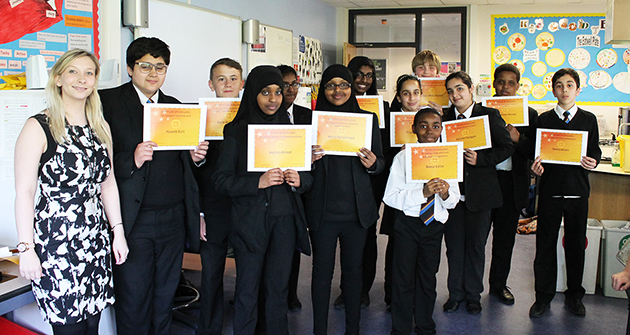 Year 7's 'A' Team hosted an Afternoon Tea for teachers and parents and were then presented with Award certificates for their progress and achievements throughout the year.
The students had worked with Miss Slater, Year 7 Learning Co-ordinator and Food Technology Teacher, to create sandwiches and scones for their invited guests. They were then perfect hosts taking orders from their guests
Learning Mentor, Miss Wetherell, thanked parents and teachers for their support and urged parents to do even more to help their children by encouraging them to have good habits as far as sleeping, eating and doing homework was concerned as well as outlining Growth Mindset concepts about trying again and never giving up.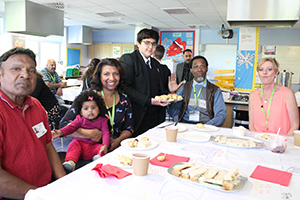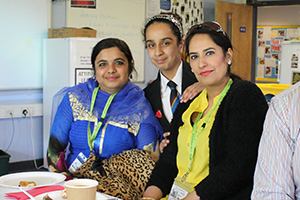 Miss Wetherell then presented awards to 'A' Team members – the specific reasons for their awards are detailed below:
Abdiraheen - For making other people laugh and smile
Priyanka - For always trying her hardest in everything she does
Reece - For making a huge effort with homework and organisition
Shaan - For always being a hardworking, valued member of the A Team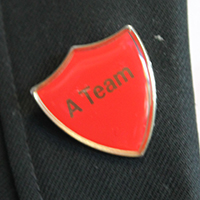 Akshana - For speaking out more, even though it is scary
Ashleen - For always being enthusiastic
Miracle - For always being polite, well-mannered and kind
Muna - For being a kind friend and always supporting others
Hamza - For always contributing interesting ideas to discussions
Phillipe - For always putting in lots of effort
Mason - For always having a positive attitude
Najmo - For always having a hardworking attitude
Nasiima - For being a kind and understanding friend
Seena - For most improved mathematician
Dave - For always being respectful and a pleasant member of the A Team
Haseeb - For having an inquisitive mind
Well done to the 'A' Team for creating and hosting this Afternoon Tea and for being award-winners!