Science Week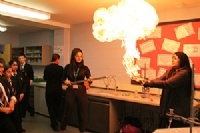 "Demo Day" was the highlight of an exciting week
British Science Week 2016 kicked off at Heston with an edible Periodic Table made of yummy cupcakes decorated with element symbols. Members of the science department were busy baking these culinary delights that looked almost too good to eat!
Tutor group students also celebrated British Science Week by participating in a group quiz packed with lots of interesting scientific facts and trivia. Key Stage 3 students were kept busy at lunchtimes with the KS3 Investigation competition. Students selected a scientific question to investigate and then used their meticulous planning skills to formulate a method and gather results to create an A3 poster. The top ten lucky entrants' posters will be submitted to the British Science Week Poster competition which is open to all schools across the U.K.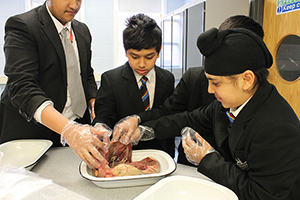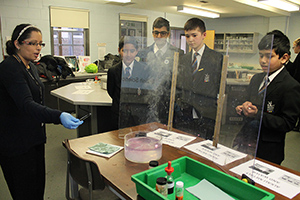 The highlight of the week has to be 'Demo Day' which was held on Thursday 17th March at lunchtime when science teachers and technicians showcased a multitude of exciting and fascinating demonstrations. From alkali metals exploding in water to flammable methane bubbles both staff and students alike were awestruck and mesmerised by all the marvellous science in action!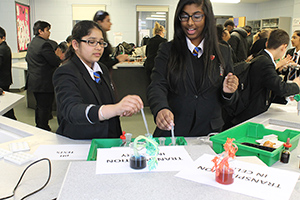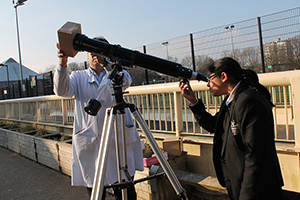 Science club students thoroughly enjoyed their lunar and solar observations using the schools most advanced telescopes. The Science department would like to thank all students and teachers in making British Science Week so successful and enjoyable at Heston Community School.
Click here to view more Science Week images