Financial Career and Investment advice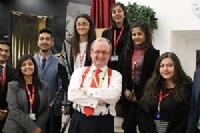 Justin Urquhart Stewart advises and entertains students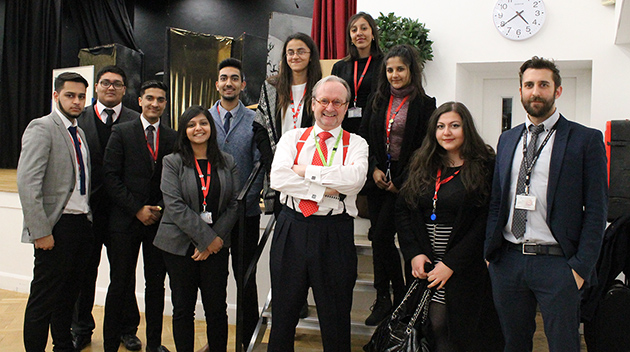 Justin Urquhart Stewart of Seven Investment Management visited the School on Wednesday 9th March and provided an insight into Financial Careers and "The City" as well as advising on investing to Year 11 and Sixth Form students.
Justin, who is a regular presenter on financial matters on television sporting his trade mark red braces, provided an entertaining and informative presentation that covered a wide range of "City" activities. He suggested that a number of students in the audience would end up starting their own business and pointed out that there were more new businesses being set up in the UK than in France and Germany combined.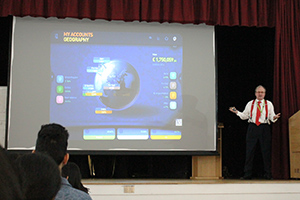 His advice on careers was to get relevant experience and be enthusiastic whenever seeking a job. He also suggested students should consider their investments and even though it "seems very dull and a long way off" – pension planning was crucial. He also provided practical advice in the form of a new investment app that students and their parents could use.

Mr Dave Lynn, Assistant Curriculum Leader for Business and in charge of Heston's Career Ready programme, said: "We were delighted to welcome Justin and his colleague Jeremy and were extremely grateful to them for giving up their time to deliver an interesting, informative and amusing talk. It has sparked an interest in investment management among our Sixth Form cohort, many of whom have approached me since the talk to request that we start an Investment Club in the Business department (watch this space). Many thanks again to Justin, Jeremy and those at Seven Investment Management."