DofE Bronze Award success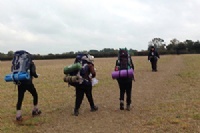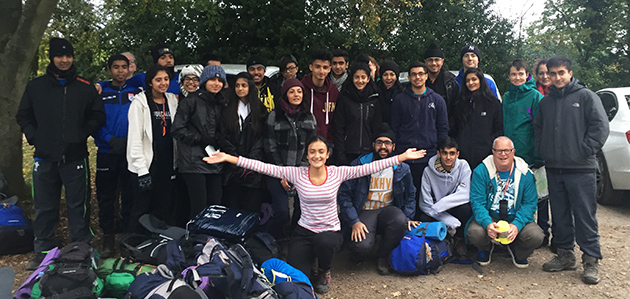 The weekend of October 17th finally gave students the bragging rights they had been waiting for as a year's worth of hard work and dedication finally paid off – they successfully completed their Duke of Edinburgh Bronze Expedition at Paccar Scout Camp.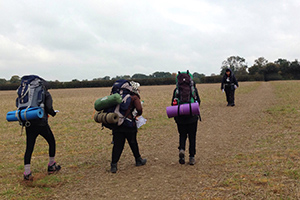 The background:
It was exactly 12 months ago that a group of 21 students managed to get through a rigorous application process and gain their place on the Duke of Edinburgh Award Scheme run by Co-ordinator Miss Dua.
Students knew that this would not be easy from the onset and had signed themselves up for a challenge that would require them to be pushed both physically and mentally along the way. To complete the Bronze Award, students had to give up one day a week for three months to complete a form of volunteering, undertaking something physical and acquiring a new skill. The biggest hurdle of all was of course to complete the overnight camping expedition.
Many thought they couldn't DoE it but they did: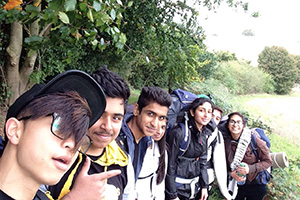 The expedition is the hardest phase of completing the DoE Award, and this year's participants were not exempt from the struggle.
Practise expeditions caused emotions to run high and heightened frustration amongst groups when map reading and navigation skills were not picked up as easily as students had hoped. This began to raise concern and caused many to cast doubt over their abilities; but in keeping with the Heston Community Growth Mindset, student perseverance and motivation proved that anything can be done with effort, patience and of course practise.
In hindsight, I guess it could be called "EnDEERing"
A week away from their actual assessment students planned walking routes in Richmond Park, where one group in particular were faced with a worthy adversary; surrounded by a herd of Deer which crossed their path, students were trapped as they did not feel secure enough to continue the walk. There seemed to be a sense of defeat as their trek was therefore stopped and students were transported out of the park by Miss Dua. Due to this particular incident many of the other participants began to self-doubt their chances of passing the actual expedition; however students continued to work together with a high group morale and raring to go with excitement. They proved that what had happened in Richmond was an anomaly and actually getting lost is an inevitable part of the DoE expedition phase.
Looking towards the future: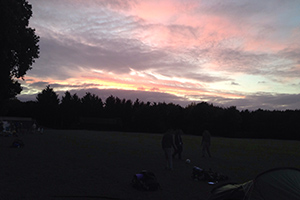 Many people think that once the expedition is over you have completed the Duke of Edinburgh experience but it is in fact the opposite. There is still one final presentation where each group explain to the assessor exactly what it is that they have learnt through their expedition and whether the aims of their expedition has been met or not.
Following this, students are then presented with an official certificate and badge at a prestigious ceremony for completing the Bronze Award.
All 21 students that have undertaken their Bronze Award this year now aspire to complete both Silver and Gold awards.
Students have their say:
"Completing my Bronze DofE Award has taught me that the challenges and pain you face along the way are only temporary, the success and achievement lasts a lifetime!"
"Challenging, but totally worth it!"
"A great experience and a wonderful way to spend a weekend"
"An Exciting and exhilarating experience"
"One of the best trips ever"
"It's such a great way to interact with teachers outside of the classroom"
Miss Dua's final thoughts:
Towards the end of the weekend there were many memorable moments; the infamous Mr Britt BBQ, Mrs Brown's cake for Usmaan celebrating his 16th Birthday on the last day of the expedition and finally Mr Britt Line Dancing as parents came to collect their students from camp.
"It has not only been challenging for the students, but taking on this role from a former member of staff has also taught me so much about the hard work that goes into planning activities of this kind for students. It is a truly enriching experience being the Duke of Edinburgh Co-ordinator and I am so proud of our students on their successful completion of the expedition this weekend"
Karan Sund, Usmaan Ahmad, Hadyn Wan, Yash Thaker, Riana Ladwa, Amman Malik, Navpreet Dhaliwal, Nikil Singh, Arian Rao, Sanisha Malhi, Janeesh Bansal, Khaled Jama, Emily Arulappu, Harveet Thethy, Mansi Bhalsod, Nader Chaudry, Jasmine Thakrar, Indi Gupta, Neha Saroyia ,Sameen Puri, Amar Nagi, Manpreet Nagpal.
Well done to all of you and good luck for your presentations.