A level Art Exhibition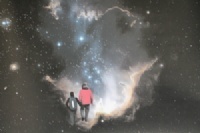 Students creativity and skills impresses visitors
Work created by Sixth Form students studying Fine Art, Graphic Design and Photography filled the Art Studios on the top floor of the Hogarth Building on Monday 8th June for an exhibition of art created this year.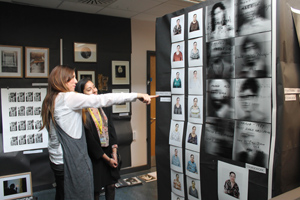 Students, parents, family and friends who attended the A level "Private View" were all impressed with the creativity and skill on display. Visitors enjoyed refreshments with the Visual Arts team and the students whose work was on display.
To view a gallery of images from the exhibition click here
Earlier in the day the work had been viewed by the Examination Board's moderator but the students will have to waiting until A level results day (Thursday 13th August) to find out their grades. If the feedback from all the visitors is anything to go by then some excellent results can be expected.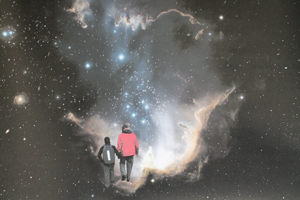 Ms Helen Wyglendacz, Curriculum Leader for the Visual Arts, said "Many of the students this year explored highly personal themes and subjects. Some made brave emotional journeys and used their own life experiences to create intensely touching artwork. The A2 students especially have shown an impressive level of maturity, producing a quality of work which is close to degree level standards."