My Bnk sales project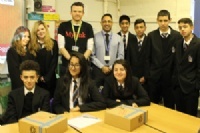 Prince's Trust students hit their sales target and raise £90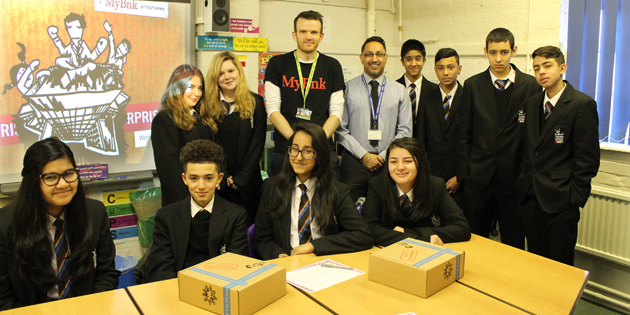 The Prince's Trust XL programme gives students the chance to work together to achieve goals relating to their education, training and future lives. As part of this programme the Trust introduces their partner organisations to work with schools and one recent project in this area was led by My Bnk.
My Bnk are an organisation who build young people's knowledge, skills and confidence to manage their money and make enterprising choices. Ben Sadler, My Bnk's Training Officer (pictured above with the students), visited Heston to talk about fair trade products and help encourage social enterprise and entrepreneurial skills. He set Heston's Year 9 Prince's Trust students a task to sell various boxes of Fairtrade products and to see if they could make a profit which would then be used for our school's wildlife project.
The students did an amazing job by selling every item in all the boxes and made a profit of nearly £90.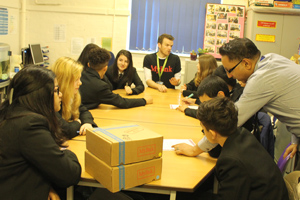 "My favourite task was selling the products I was given, I really enjoyed selling them" – Abdelnour 9 Blue
"It was amazing when Neha and I sold the My Bnk chocolates… I didn't even believe that we could sell that much to people around our school!" – Melina - 9 Green

''This was the best experience I have had at the age of thirteen and it will stay with me as I have gained many skills as well as a great memory'' – Rhiday - 9 Blue
"I enjoyed the project because it was something different, it helped me with my confidence and social skills whilst being fun." – Ellie - 9 Green