Drop-in for your vaccination at Alice Way Gurdwara, TODAY [Wednesday 19 May]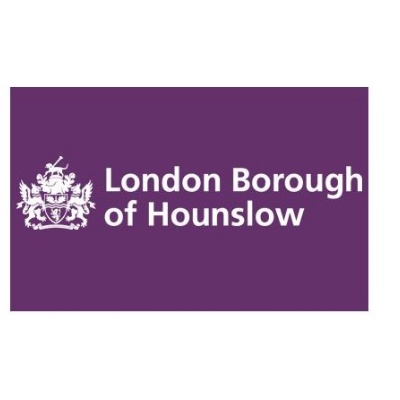 Residents of Heston, Cranford and surrounding areas in Hounslow can walk in and get their first dose of the vaccine at a drop-in clinic at Gurdwara Sri Guru Singh Sabha in Alice Way on Wednesday 19 May — even if they have not got an appointment.
Vaccinators will include Panjabi-speaking health professionals, and translations will be made available.
Date: Wednesday, 19 May
Time: 11:30 -16:00
Venue: Gurdwara Sri Guru Singh Sabha, Alice Way, Hounslow TW3 3UA.
There is no need to book an appointment; the walk-in service is available to everyone over the age of 40 or younger if the guidance changes before the clinic.
Residents are also eligible if they fall under the following categories:
At a high risk from COVID-19 (clinically extremely vulnerable)
Have a condition that puts you at higher risk (clinically vulnerable)
Have a learning disability
Are an eligible frontline health or social care worker
Get a Carer's Allowance, get support following an assessment by your local authority or your GP record shows you are a carer.
It would be helpful if attendees can bring identification or a NHS number, but this is not a requirement.
Rise in new variants and the vaccine
Across all NW London boroughs [Brent, Harrow, Hillingdon, Hounslow, Ealing, Hammersmith and Fulham, Kensington and Chelsea and Westminster], we are seeing a rise in the rates of new Covid-19 variants.
There is no evidence to suggest the Covid-19 vaccine is not working in terms of providing protection against variants, but it has never been more important to come forward for your first vaccine and ensure you have your second for maximum protection.
All our large vaccination centres listed below will all be providing Pfizer vaccines from tomorrow.
Anyone over the age of 36 can now book at https://www.nhs.uk/conditions/coronavirus-covid-19/coronavirus-vaccination/or walk-in to one of our vaccination centres for a first dose of the vaccine. GPs are also sending invites, so you can book in.
Walk-in availability varies, booking guarantees you a slot, services are open 09:00 – 19:00.
Walk-in vaccination services
The vaccination centres providing a walk-in service for first doses are open from 09:00 – 19:00 daily [except Byon Hall and Brentford leisure centre — see below].
Brentford leisure centre 658 Chiswick High Rd, Brentford TW8 0HJ [Monday to Thursday]
Bryon Hall Christchurch Avenue, Harrow HA3 5BD [Monday to Wednesday only]
Ealing — CP House, 97-107 Uxbridge Road, Ealing W5 5TL
Heathrow Vaccination Centre, Compass Centre, Bath Road, Heathrow, TW6 2GW
Marble Arch Vaccination Centre: 86 Edgware Rd, London W2 2EA
Novotel London West, 1 Shortlands Hammersmith International Centre, Hammersmith, London W6 8DR
The Record Store, The Old Vinyl Factory, 15 Pressing Lane, Hayes, UB3 1HA
Science Museum, Exhibition Road, South Kensington, London SW7 2DD
Wembley Vaccination Centre: Olympic Office Centre, 8 Fulton Rd, Wembley, London, HA9 0NU
You are asked to bring ID, your name and address and your NHS number if you have it [if you don't have your NHS number you can still walk-in].
Following your walk-in you will then be able to book your second vaccine at 8 weeks 48 hours later using www.nhs.uk
Second doses
To help ensure residents get the maximum protection possible, we are bringing forward the date of second vaccines from 12 weeks to 8 weeks.
If you had a vaccine at a GP service, you will be texted inviting you to attend a new date. If you attended a pharmacy or large vaccination centre and booked your seconded dose through the national booking system www.nhs.uk — you will be texted to invite you to change your second appointment. You will need to cancel the appointment you have and rebook — there are plenty of appointments available to do this.