Year & School Councils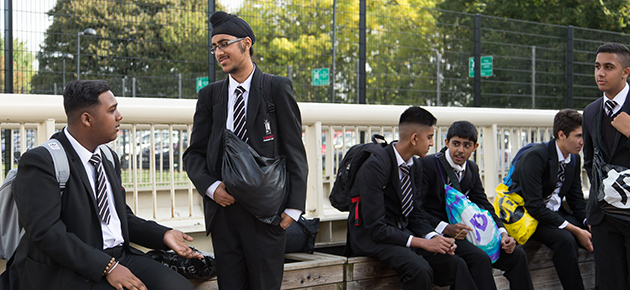 At Heston we believe that if every student can have their voice heard, understood and responded to, they will become active participants in making sure that the School is the best it can be on its journey to changing lives and making sure that all students have a passion for learning.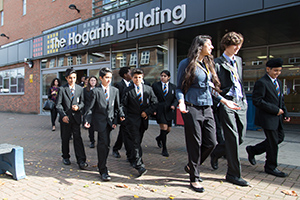 We aim for our students to:
ENGAGE
ENTHUSE and
EMPOWER
our whole School Community.

About Year and School Councils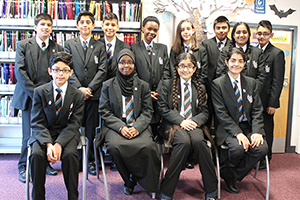 School Councils provide a basis for active learning of important life skills, such as speaking and listening, teamwork, emotional literacy, problem-solving and moral reasoning as well as providing an opportunity to boost self-esteem and self-confidence. At Heston Community School our Year and School Councils are the voice of the students, enabling them to have the chance to share ideas and to understand that their opinions count.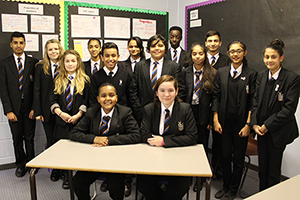 We believe that students are key stakeholders in the education process and should contribute to the future success of their School. Their opinions are equally important and can help the staff and other stakeholders see things from a different perspective.
Representatives on Year Councils and the School Council are selected by their peers through a democratic process.
Our aim is that all members will: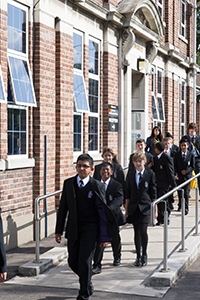 Be empowered
Be trained
Be respected and 'high profile'
Attend meetings regularly
Have an understanding issues that affect their School Community
Take appropriate action
Listen to others
Be listened to
Be Self-reflective
Act as role models
Promote Growth Mindset