SEN & Inclusion
Supporting the Curriculum
The Learning Development Team supports students who experience barriers to learning and have difficulty accessing the curriculum. The team is led by the SENCo who has overall responsibility for leading Special Educational Needs (SEN), the Hearing Impaired Unit (HI) and the English as an Additional Language (EAL).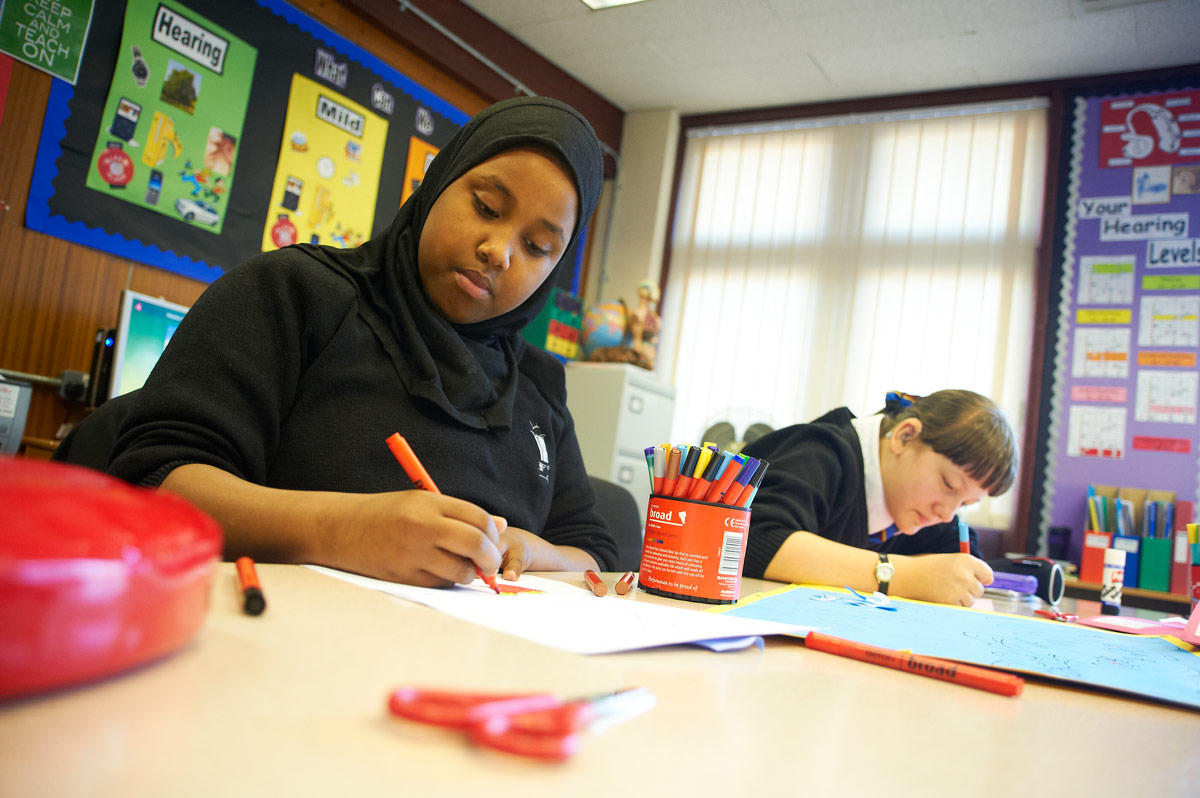 Heston is home to the borough's Hearing Impairment Unit. The School also has the services of Learning Mentors and a Counsellor who work with students. Additional support is provided through the work of external agencies that regularly visit the School and include speech and language therapists, educational psychologists, behaviour specialists, physical disabilities advisory teacher and teachers from the sensory impaired service.
The majority of support is provided 'in-class' by Specialist Teachers and Teaching Assistants. This includes supporting students with physical, sensory, medical, emotional and behavioural needs. At Key Stage 3 (Years 7, 8 and 9) some students are withdrawn for individual intervention strategies to improve their literacy and numeracy skills. At Key Stage 4 (Years 10 and 11) alternative curriculum options are provided to run alongside GCSEs. Students also receive support when they progress into the Sixth Form.
The Learning Support Centre
The School's Learning Support Centre is known as the Bubble and it helps a variety of students. It is a secure, supportive and friendly environment which provides a flexible response to students' individual needs and cares for the whole child. Students may work here for a number of different reasons including issues with one or more of the following: relationships, bereavement, attainment, attendance, self esteem or physical injury which makes it difficult to get to lessons.
There is an open plan environment within the Bubble with students using different areas for a number of different activities. Teachers from the Learning Development Team teach small groups or individuals here while other students may be working independently on their own programme of study. There are 13 computers for students to use in the area which is supervised by the Learning Support Coordinator.
Email:
MStone@hestoncs.org