Learning Resource Centre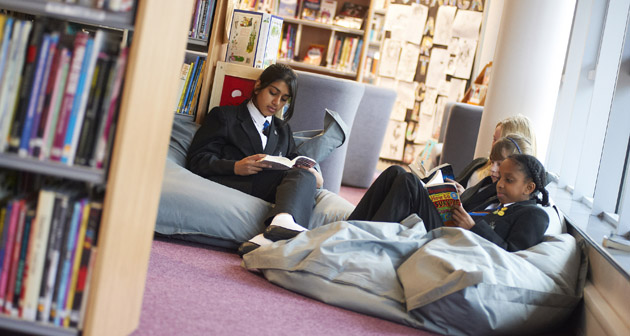 "Reading develops literacy skills, which improves children's chances of achieving their potential in life. The availability of a wide range of books and encouragement to read at school and home will help this happen." - Schools Minister David Laws
The Learning Resource Centre (LRC) is open between 8:00am and 4:00pm.
What we promote: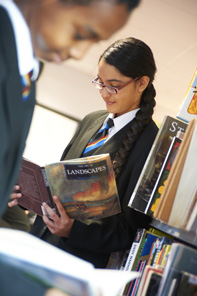 Reading for pleasure and to further literacy
Reading lessons are conducted daily in the LRC to improve student literacy.
Provide resources to support student studies
Work with Curriculum Leaders to ensure we are providing the top and latest in resources for our students.
Providing new resources at the request of the students.
Provide study space and computer room.
The LRC is open before school, during breaks and lunches, and after school for all students.
It is used by Sixth Form students as a private study area during their free periods.

The LRC Catalogue (ECLIPSE) can be accessed from any school computer, as well as from home. Students can search the resources held in the LRC, see what books they have out, and reserve books.
The LRC is involved with activities throughout the year such as World Book Day, Manga Club, Chess Club, author visits, contests, etc.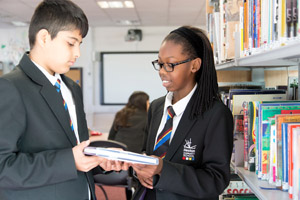 Heston Community School follows the Accelerated Reader programme for
Years 7 and 8. The Accelerated Reader programme is a powerful tool for monitoring and managing independent reading practice. With AR, teachers can create a reading programme to meet the needs of every individual student.

Book Recommendations and Helpful Links
KS3 Book Recommendations
KS4 Book Recommendations
Book Suggestions - Sensitive and Diverse Subjects
Library Loan Policy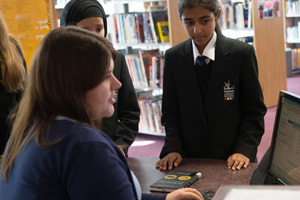 Veronica Hurley
LRC Manager