Behaviour & Discipline
At Heston Community School we live by certain principles:
All members of the School community deserve to be treated fairly.
All are entitled to respect.
All deserve to be educated in an environment in which they feel safe.
In the interests of everybody, all must abide by the Health and Safety regulation laid down by the School.
All deserve the best possible opportunity to develop their skills and abilities to the fullest extent.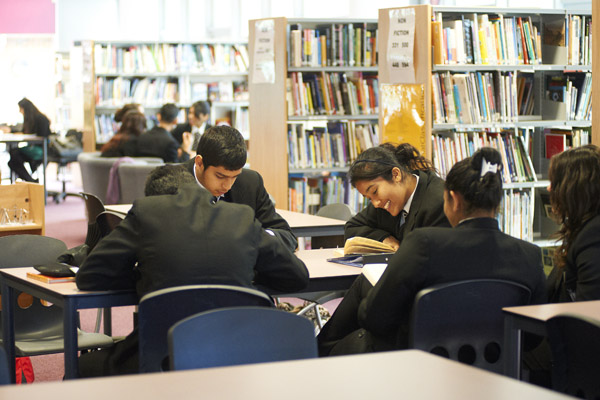 Our ethos is built around 4 Cs:
Consideration
Cooperation
Commitment
Community
Good sense and self-discipline should prevail at all times. We also expect our students to do well and there is a positive reward system for academic achievement and effort.
In any large organisation, there are rules and regulations. These are kept to a minimum but at all times we expect there to be courtesy and consideration for the needs, convenience and safety of other people.
Discipline is firm, fair and consistent. It is based on the fact that students respond to the high expectations placed upon them. When punishment needs to be administered, it usually consists of a reprimand, detention, referral to a senior member of staff or a warning letter. On rare occasions, when a member of the Senior Leadership Team is involved, parents may be invited to the School to discuss particular issues.
A variety of strategies are used to improve behaviour. However, in serious or persistent cases of indiscipline, exclusions from school will result. Exclusion from school may be authorised by the Headteacher and Governors in accordance with the School Exclusion Policy.